Sponsors
This is a good chance to show your real engagement with Netfilter and the free software community. Sponsoring the NFWS means that you actively and explicitly support the Netfilter community. Please send us an email to pablo@netfilter.org if you are interested in sponsoring this event and we will send you our sponsorship policy. Thank you!
Thanks to our sponsors:
Gold Sponsors
More than 100 million users in 150 countries rely on Sophos' complete security solutions as the best protection against complex threats and data loss. Simple to deploy, manage, and use, Sophos' award-winning encryption, endpoint security, web, email, mobile and network security solutions are backed by SophosLabs - a global network of threat intelligence centers.
Solar Communications is a global provider of Dedicated Servers,DDoS Protection and Cloud services. Based in Switzerland, Solarcom.ch is entrusted by numerous security minded corporate and individual clients to maintain web presence so crucial in modern world. Helping every customer to take advantage of benefits offered by secure and innovative web hosting services is Solar Communications' ultimate goal. DDoS Protection included with every Dedicated Server and Cloud VPS. Please visit http://solarcom.ch for more information.

Silver Sponsors
One.com is an innovative supplier of web hosting services. One.com (B-one) was established in 2002 in Denmark and is today one of the leading companies in Europe within the provision of domain names and sales of web hosting services. Since the foundation of One.com (B-one) in 2002 by Jacob Jensen, One.com has experienced constant growth and has today more than 1,000,000 customers in 149 countries. More information available at: http://www.one.com.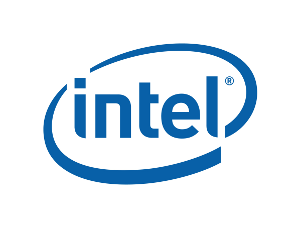 Bronze Sponsors
Founded in 2001, Intra2net AG is a leading provider of multifunctional security appliances and software. The award-winning products offer easy-to-use and comprehensive security solutions that enable small companies to effectively protect their network from malicious Internet threats. To meet users flexibility deployment is available as hardware, software or virtual appliance. Over 3.000 companies in Europe entrust their network with Intranator security solutions, free 30-day trail version is available at: http://www.intra2net.com.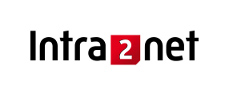 Casalogic was founded in 2002 and is a leading provider of commercial Open Source Software. Open Source is the foundation of our business and all employees are extremely well versed in different Open Source community projects. We deliver professional Open Source Software to a number of large and medium sized companies and public institutions in Denmark. We work closely with all of our partners to offer a wide variety of Open Source solutions. Casalogic implement infrastructure solutions such as IT operation, installation, configuration, virtualization, clustering, monitoring, etc. We also develop Android applications, implement Business Analytics solutions and other software solutions based on Open Source.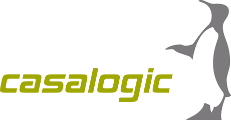 The Open Information Security Foundation (OISF) is a non-profit foundation organized to build Suricata, a high performance Network IDS, IPS and Network Security Monitoring engine. The OISF has formed a multi-national group of the leading software developers in the security industry. In addition to developers and a consortium consisting of leading cyber security companies, OISF has engaged the open source security community to identify current and future IDS/IPS needs and desires. OISF's primary goal is to remain on the leading edge of open source IDS/IPS development, community needs and objectives.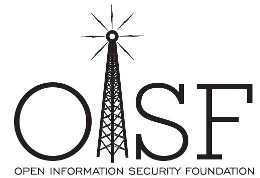 The Linux Foundation is a non-profit consortium dedicated to fostering the growth of Linux. Founded in 2007, the Linux Foundation sponsors the work of Linux creator Linus Torvalds and is supported by leading Linux and open source companies and developers from around the world. The Linux Foundation promotes, protects and advances Linux by providing unified resources and services needed for open source to successfully compete with closed platforms.

6WIND provides the only commercial software solution that solves network performance challenges for OEMs delivering advanced networking functions in mobile infrastructure equipment, network appliances and data center networking. The company's 6WINDGate networking software is optimized for cost-effective hardware based on industry-standard multicore processors, enabling rich Software Defined Networking (SDN) services and Network-as-a-Service capabilities that monetize services such as bandwidth, QoS and security. 6WIND delivers sustainable competitive advantages to both service providers and network equipment manufacturers. A privately owned company, 6WIND is based near Paris, France with regional offices in China, Japan, South Korea and the United States.

AWeber Communications, headquartered just outside of Philadelphia, is the leading email marketing software for 110,000+ small businesses around the world. AWeber uses Netfilter extensively to protect its Linux based infrastructure, allowing it to serve thousands of web requests every seconds, and send billions of emails every months. AWeber is always looking for talented engineers with a passion for creating cutting edge applications with open source technologies in its sky's-the-limit entrepreneurial environment. To learn more about career opportunities at AWeber, visit http://aweber.jobs.

Founded in 2002, ComX Networks has grown to become a leading Broadband Provider in Denmark, developing and delivering future oriented Communications Solutions, Services and content as well as basic Technologies. The customers are both private and business customers. Our technical platform is based Open Source components. Specifically, Netfilter is used as a core component for our customers Internet platform. ComX delivers, with a strong focus on intelligent IP-based services, High-speed Internet, VoIP, IPTV including HD-channels and Video-on-Demand and digital Cable-TV. ComX has recently entered the Mobile Telephony market.