Sponsors
This is a good chance to show your real engagement with Netfilter and the free software community. Sponsoring the NFWS means that you actively and explicitly support the Netfilter community. Please send us an email to coreteam@netfilter.org if you are interested in sponsoring this event and we will send you our sponsorship policy. Thank you!
We would like to thank to our sponsors:

Astaro offers the most complete and easy to use internet security appliances available. Combining best breed applications and enterprise level performance. Astaro's award-winning products provide the latest protection with the best total cost of ownership. Software, hardware and virtual appliance offerings provide users the flexibility to meet a wide variety of deployment scenarios. Distributed by a growing worldwide network of more than 2,500 partners, Astaro products protect over 100,000 networks across 60 countries. Astaro, headquartered in Wilmington, Massachusetts, USA and Karlsruhe, Germany, offers free downloads of its products at www.astaro.com.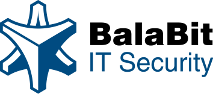 BalaBit IT Security secures your IT assets providing trusted log infrastructure combined with activity monitoring for privileged access. BalaBit is a fast growing technology-focused company committed for open standards. We marry market needs with visionaire innovation of our core technologies. As quality means for us satisfying both customers' needs and our engineering exacting. We invite our customers to BalaBit community for share and create values in common. Members can download free software, read technology articles and share their knowledge, experiences and opinions with us and each other.

Founded in 2002, ComX Networks has grown to become a leading Broadband Provider in Denmark, developing and delivering future oriented Communications Solutions, Services and content as well as basic Technologies. The customers are both private and business customers. Our technical platform is based Open Source components. Specifically, Netfilter is used as a core component for our customers Internet platform. ComX delivers, with a strong focus on intelligent IP-based services, High-speed Internet, VoIP, IPTV including HD-channels and Video-on-Demand and digital Cable-TV. ComX has recently entered the Mobile Telephony market.

8 years delivering a uniquely exceptional quality of service. At Loadbalancer.org we believe in quality and not quantity. Unlike our competitors we operate a direct sales and support model - the advantages of which are two-fold. Firstly, our customers always receive the correct appliance for their environment - nothing more, nothing less. Secondly, our personalised technical support is second-to-none. This business model enables us to provide, quite simply, the best all round load balancing service at a truly remarkable price point. Like a number of great companies Loadbalancer.org is the result of an engineer 'scratching an itch'. All of our appliances are designed to deliver high performance, high-availability load balancing on great hardware with fantastic support. Loadbalancer.org has a great reputation for being honest and flexible with no nonsense and easy to use high performance products. This has enabled strong growth and exceptional traction with networking professionals due to its high quality elegant design and, unusually for a commercial appliance, full root system access.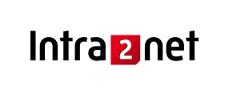 Founded in 2001, Intra2net AG is a leading provider of multifunctional security appliances and software. The award-winning products offer easy-to-use and comprehensive security solutions that enable small companies to effectively protect their network from malicious Internet threats. To meet users flexibility deployment is available as hardware, software or virtual appliance. Over 3.000 companies in Europe entrust their network with Intranator security solutions, free 30-day trail version is available at: http://www.intra2net.com.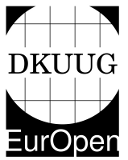 DKUUG was started in 1983 as the Danish Unix Users Group which also participated in standardisation. These days DKUUG focuses mainly on Open Standards and Open Source. DKUUG has fostered the late LinuxForum conference now know as Open Source Days.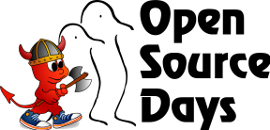 Open Source Days is the annual IT conference in Copenhagen with all sorts of interesting topics about Open Source. Open Source Days builds on the legacy from the earlier Linuxforum-conferences, and is arranged with help from the community for the benefit of the community and the enterprise. We look forward to see you at March 5th in 2011.

Founded in 1993, Red Hat is the leader in enterprise Linux and is the most recognized open source brand in the world. We serve global enterprises with technology and services made possible by the open source model. Solutions include Red Hat Enterprise Linux, Red Hat Enterprise Virtualization, JBoss Enterprise Middleware, and a broad range of management and services: consulting, 24x7 support, Red Hat Network. Red Hat's global training program operates worldwide and features RHCE and JBCAA, the global standard Linux and middleware certifications.